BOBBY
GOLDSBORO
MUSIC.com
Bobby Goldsboro music has appeared in several films, and
some accompanying movie soundtracks. Notable ones are: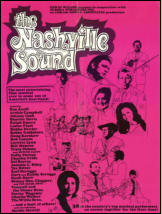 This documentary was filmed in 1969 at and around The Grand Ole Opry in
Nashville. It combines the country music fan experience, the aspiring country
music artist experience, and performance snippets from over 40 country music
stars. It includes clips of Johnny Cash, Loretta Lynn, Dolly Parton, Tex Ritter
and Roy Acuff. Bobby Goldsboro is featured in a short clip at a celebrity golf
outing, then a brief clip performing "Muddy Mississippi Line" in concert.
DVD released in 2000 by Ivy Video, ISBN #0-9668430-6-1.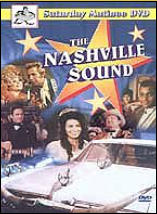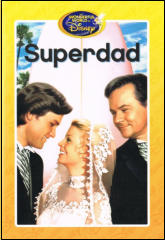 "DRUGSTORE
COWBOY" (1989)
Features "Little Things"
"CANADIAN
BACON" (1995)
Features "Honey"
"BREAKFAST ON
PLUTO" (2005)
Features "Honey"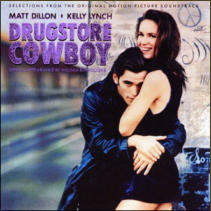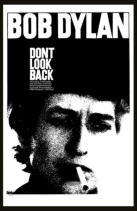 "DON'T LOOK
BACK" (1967)
Features
"Little Things"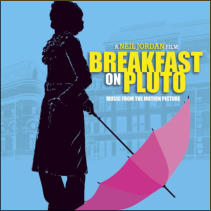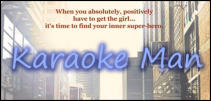 "KARAOKE MAN"
(2010)"
Independent film
featuring Brian
Dietzen ("NCIS")
and
James Denton
("Desperate
Housewives")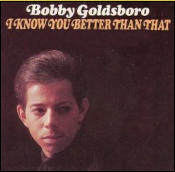 "I
KNOW YOU BETTER THAN THAT" - BOBBY GOLDSBORO MISCONCEPTION
Musical star Bobby Goldsboro will be making his big-screen acting debut in Mardi Rustan's
science fiction flick, "Forbidden Lake," which will feature original music by Bobby Goldsboro.
False.
The story was run by several newspapers nationwide on September 1-3, 1976, but no such
Mardi Rusta

m

movie was ever made, and Bobby has said that he never knew anything about it.
He has said that the idea of acting was brought up from time to time, but he never felt
comfortable pursuing it. "I just never saw myself as, what, a cowboy or something?"
THE NASHVILLE SOUND (1970)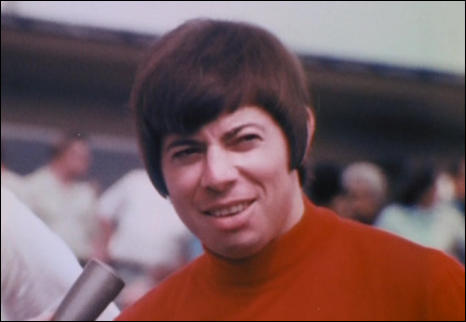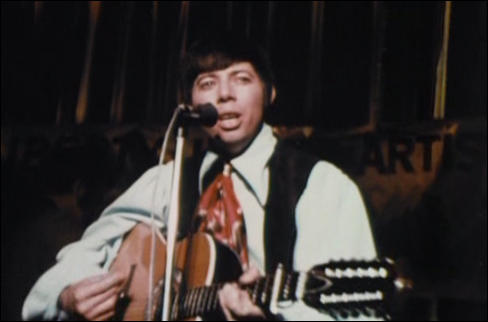 This Disney comedy movie starred Bob Crane as the anxious father of
daughter Kathleen Cody, disapproving of her boyfriend, played by Kurt
Russell. The film also featured Barbara Rush, Joe Flynn, Dick Van Patten
and Bruno Kirby.
The film was released on December 14, 1973, after a short delay by the
studio.
DVD released in 2008 by Buena Vista Home Entertainment, #0-788-8833-1.

"THESE ARE THE BEST TIMES"
Bobby Goldsboro's song "These are the Best Times," played over the opening
credits. The song was written by Shane Tatum, the stepson of comedienne
Phyllis Diller.
The song was released only in promotional form to radio, on Disneyland Records.
The song has never been released in stereo.
Some promotional short films were distributed of
the song playing to clips of the movie. An episode
of "The Bobby Goldsboro Show" featured the song
and movie clips. It has been featured in several
Disney music songbooks, and became a favorite
for weddings.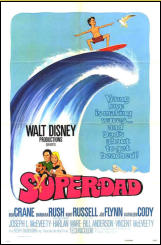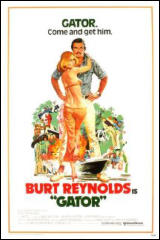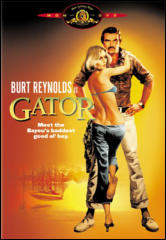 This action movie from United Artists was the sequel to 1973's "White
Lightning," and was the directorial debut of star Burt Reynolds. His
character, ex-con Gator McKlusky, is coerced by federal agents into catching
a racketeer played by singer Jerry Reed. Lauren Hutton plays the love
interest, a television reporter. Jack Weston, Alice Ghostley, Dub Taylor and
talk show host Mike Douglas also appear.
DVD released in 2003 by MGM Home Entertainment, ISBN #0-7928-5630-9.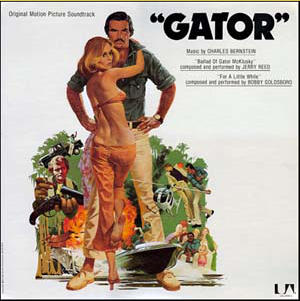 1986 MCA Records
MCA 25014
Compact Disc:
2010 Intrada Records #149
1976 United Artists Records
UA-LA646-G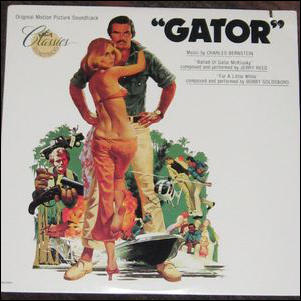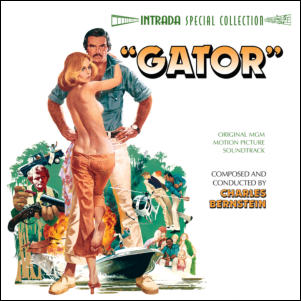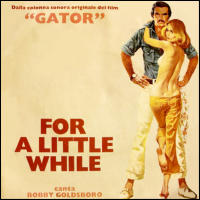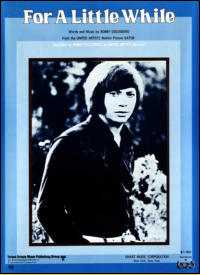 WITH PEN IN HAND
The Songwriting of Bobby Goldsboro
We had it all, and I'll recall
Each happy day, and I will smile
'Cause you were mine, for a little while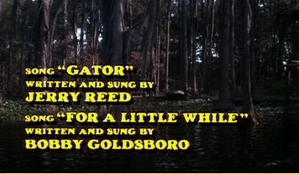 Opening credits from "Gator"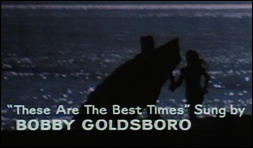 "Gator"
Billboard Magazine, July 24, 1976, Page 78
Top Album Picks, Pop, Recommended LPs
A beautifully orchestrated album by Charles Bernstein that
can be soothing and yet rhythmically vibrating. Jerry Reed
composed and performed "Ballad of Gator McCluskey" and
Bobby Goldsboro composed and performs a melodic love
song called "For a Little While" that has the potential for a
single. Both songs are the only vocal cuts. Best cuts:
"Ballad of Gator McCluskey," "For a Little While."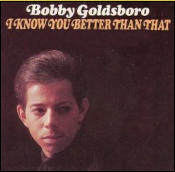 "I
KNOW YOU BETTER THAN THAT" - BOBBY GOLDSBORO MISCONCEPTION
December 21 & 28, 1968, issues of Billboard magazine reported: "Bobby Goldsboro...to write
and sing the background theme for the new David Janssen film, 'Where It's At'."
False.
Bobby was approached to write a song for the movie and did. The producers changed
their minds about the type of song wanted, and eventually used a song by Jeff Barry.
Bobby's song was then titled, "Requiem," and was the B-side to his "Mornin', Mornin'" single
and later included on his "We Gotta Start Lovin'" album.
The song, "For a Little While," written and performed by Bobby, plays over the
closing credits. It also appears in instrumental form throughout various parts of
the movie.
A soundtrack album, also featuring instrumental music by composer Charles
Bernstein and opening title song by Jerry Reed, was released by United Artists
Records in 1976. It was re-issued by MCA Records in 1986, as one of MCA
Classics. The soundtrack, with bonus tracks, was released in compact disc
format by Intrada in 2010.
SIDE 1
1. BALLAD OF GATOR McKLUSKY (Jerry Reed) (3:05)
2. FOR A LITTLE WHILE (BEACH LOVE) (instrumental) (2:28)
3. FIGHT IN THE CLUB (instrumental) (3:22)
4. HANNA'S CLUB (instrumental) (2:16)
5. LEAVING HOME FOR A LITTLE WHILE (CHANGING LOVE) (instr.) (1:43)
6. COCKTAILS AT THE POOL (instrumental) (2:02)
SIDE 2
1. LAYING THE TRAP (instrumental) (3:37)
2. FOR A LITTLE WHILE (Bobby Goldsboro) (1:51)
3. SWAMP CHASE (instrumental) (2:45)
4. MOMENT OF TRUTH/GHETTO SHAKEDOWN (instrumental) (2:57)
5. EROTICA (instrumental) (2:04)
6. FOR A LITTLE WHILE (GOODBYE LOVE) (instrumental) (1:41)
COMPACT DISC ONLY:
13. FIRST MEETING (instrumental) (2:42)
14. SOCIETY SOURCE (instrumental) (1:51)
15. GATOR DRUGGED (instrumental) (3:23)
16. ALLEY SCENE (instrumental) (2:07)
17. GATOR MAKES HIS CATCH (instrumental) (2:15)
18. FOR A LITTLE WHILE (LAST LOVE) (instrumental) ( (2:26)
"FOR A LITTLE WHILE"
was released as a single in Italy in 1977, on United
Artists Records #UA36160. The B-side of the single
was the instrumental, "Swamp Chase." MP3 audio
downloads are often mistakenly credited to Charles
Bernstein.